SIG Self-Flashing Deck Mounted Skylights
​The best choice for sloped roof skylight windows replacement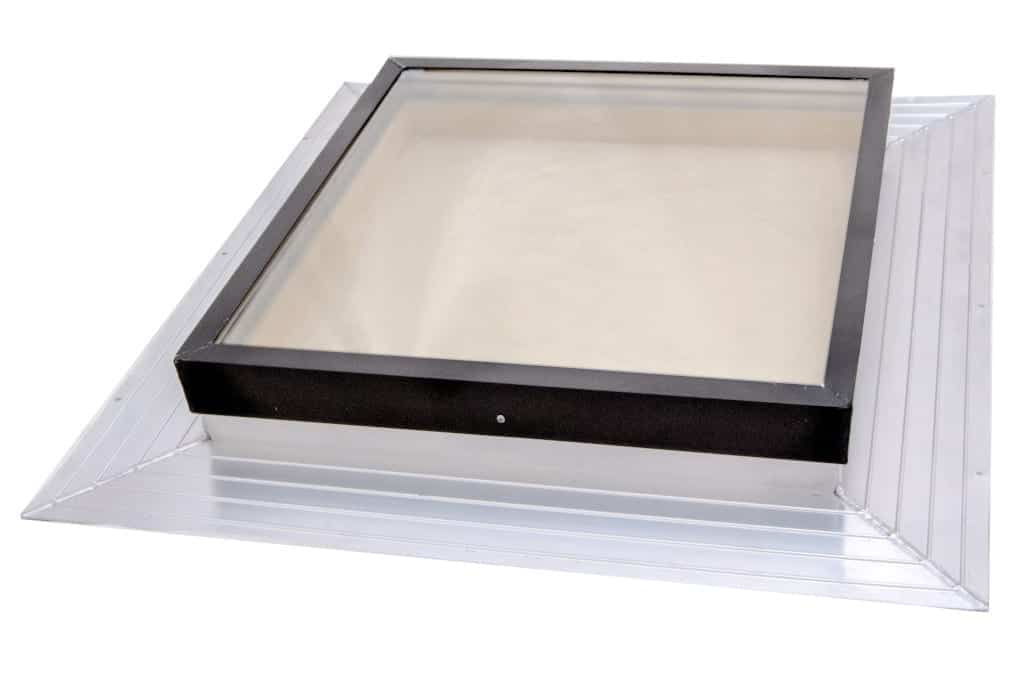 Easy to Install
Manufactured with heavy aluminum for long term durability. The one piece welded curb and flashing make installation simple.
Beautiful and Durable
Tempered glass provides an energy efficient clear view. These low profile skylights look good on your roof.
When to use SIG Self Flashing, Deck Mounted Skylights
Suitable for Most Applications
We recommend our self flashing, deck mounted (FM, or flush mount) skylights for most applications, including installing or replacing skylights on any shingled pitched roof with a 3:12 or greater slope. Some of our skylights are sized to fit between standard rafters for easier installation.
Great Replacement Skylights
Our deck mount skylights are a superior option for fiberglass, acrylic, or plastic dome skylight replacement. We have many in-stock sizes that will fit between standard rafters, and sizes that will replace skylights from Velux, Wasco, and Suntek. If our in-stock sizes do not meet your needs, we will make one which will fit the existing opening exactly.
More about SIG Deck Mounted Skylights
Deck Mounted (FM) Stock Skylight Sizes
Inside Finished Opening in Inches
13½ x 13½
13½ x 24
​20½ x 20½
20½ x 36½
20½ x 44½
22½ x 22½
22½ x 46½*
24 x 24
24 x 48*
26 x 42
30 x 30*
30 x 48*
34 x 52*
36 x 36
36 x 48*
48 x 48*
Note: Our in-stock, standard size skylights are made with tempered insulated glass that has a bronze outer glazing and a clear inner glazing.
​​* Also available in Solar Reflective glass, recommended for full sun.
Skylight prices $188 to $549.
Add $75 to $100 for solar reflective glazing.
Prices do not include delivery or installation.
We sell skylights to homeowners, contractors and wholesalers (roofing supply companies), so we do not publish prices online. No worries! We will quote over the phone within minutes or next business day by email.