For very low-pitch roofs and those with metal roofing or shakes.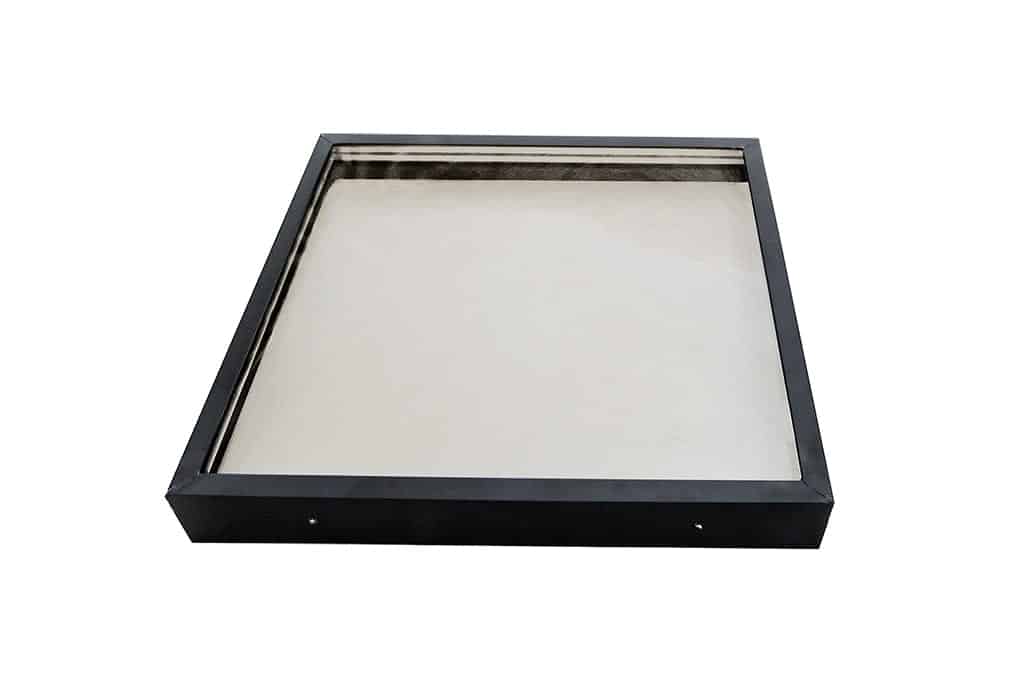 Curb Mounted Skylight
Made with high quality products and tempered glass for long life and durability.
Good for low-pitched roofs
SIG Skylights curb mounted skylights are a great option for replacing old plastic domed skylights.
When to use SIG Curb Mounted Skylights
For skylight installations where a curb is necessary or preferred, such as for very low-pitch roofs and those with metal roofing or shakes, we manufacture curb mount skylights. We have two designs, a short rim that drops down 1″ below the curb face and a deep rim that drops down 2″ below the curb face. Think of our curb mount skylights as the lid to a shoe box. Measure the outside dimensions of the existing curb (the shoe box), including any flashing, and we will build the "lid" to fit. Installation of curb-mount skylights requires knowledge of proper flashing and installation techniques. Unless you are simply installing one over an existing flashed curb, it is recommended that a knowledgeable contractor install these types of skylights.
More about SIG Curb Mounted Skylights
Curb Mounted Stock Skylight Sizes
(Outside Dimensions in Inches)
2″ Drop
24 x 24
24 X 48*
25½ x 25½*
25½ x 49½*
​49½x49½*
Note: Our in-stock, standard size skylights are made with tempered insulated glass that has a bronze outer glazing and a clear inner glazing.
​​* Also available in Solar Reflective glass, recommended for full sun.
Skylight prices $188 to $549.
Add $75 to $100 for solar reflective glazing.
Prices do not include delivery or installation.
We sell skylights to homeowners, contractors and wholesalers (roofing supply companies), so we do not publish prices online. No worries! We will quote over the phone within minutes or next business day by email.